Principal's Message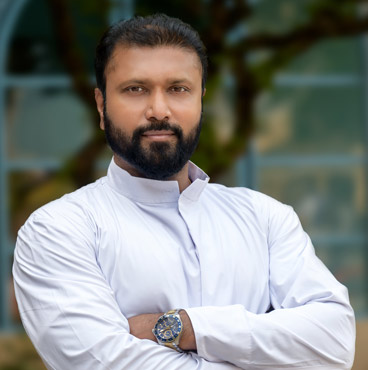 St. Francis School, Deoghar, is a premier educational institution in the town of Deoghar, Jharkhand, managed and administered by the Fathers of Third Order Regular of St. Francis of Assisi. Founded in 10 January 1970, the school has been a beacon of knowledge shedding light in the lives of many who have traversed the portals of this great edifice of learning. The school is affiliated to the Council for the Indian School Certificate Examination.
'Find your Passion,' 'Love what you do,' 'Be a Winner' are the buzzwords that resonate in the world today. The collective might of the ancient past is crumbling; there is a sense of urgency to catch up with 'the Journey that you don't know'. Cumulative wisdom of the yesteryears is facing a credibility crisis. Robots, scoring over humans, have given greater weightage to artificial intelligence. The times, they are truly changing, the young are highly aspirational; they have ambitions of travelling and being the best, amongst the best of the world. Shaping young minds to engineer change in the flux of the world is a tightrope walk.
St. Francis School has been ushering in the finest quality education with an exemplary line of legacy spanning over four decades. Constantly ahead of the curve, in the Domain of Skills, in the Domain of Knowledge and in the Domain of Character Formation, the school has been committed to create the next generation of Knowledge Leaders. A unique Academic Model that blends academic excellence with universal and Franciscan values, with a spirit of technological elegance, epitomises our curriculum. The school has produced administrators, educationists, social activists and incomparable talent for diverse other fields testifying to the fact that we have never been a mere follower of trends.
Standing tall against all odds the school will complete 50 years of its existence 2020. As St. Francis is going to be cladded with Golden colors, I am proud to say that the School has undoubtedly contributed in creating an educational culture in Deoghar. May God bless St. Francis to continue its journey to the rooftop with vibrant vibes and breath-taking views. I thank all our faculty, staff, students, parents, alumni and well-wishers for your commitment and cooperation to take our legacy of excellence forward. I am grateful to Lofty Technologies and the team for collaborating with us in digitalizing our entire school infrastructure.